Three Key Points Door Experts Want You to Know About Double Doors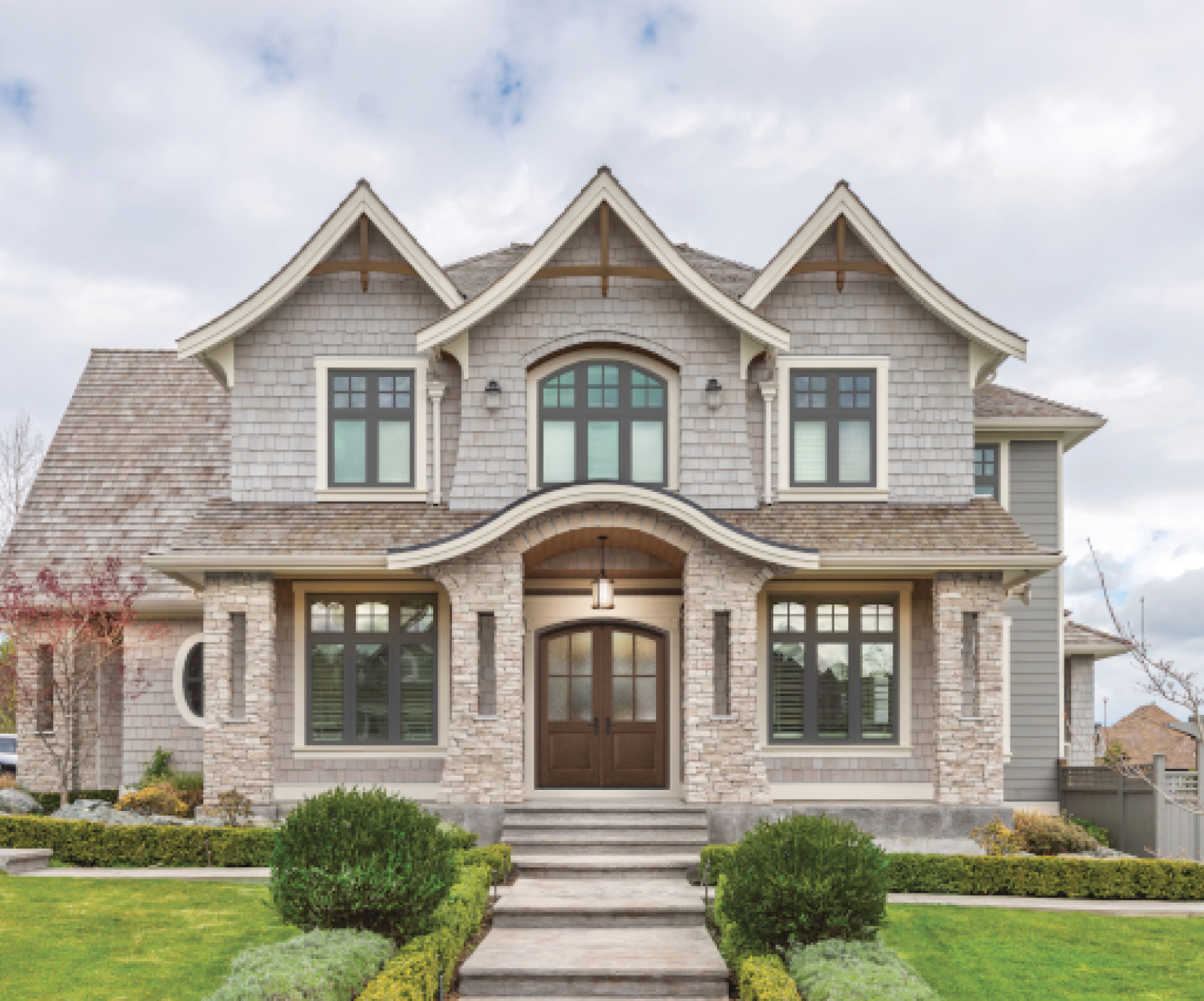 New home product trends pique our interest each year, and when it comes to exterior doors, we've noticed many new Therma-Tru door styles are designed with double doors in mind. One double door trend we are noticing are door styles with simulated divided lites (SDL). SDLs are popular due to their flexibility to create custom design options. You see them primarily in the new Visionary Collection and they pair well with modern home styles. Common Arch Doors are another new product we anticipate will grow in popularity due to the traditional and grand character they add to a home. While double doors can make an entryway grander, it also makes their fabrication and installation more intricate and detailed. To be sure your double door unit functions efficiently and lasts for many years, we've created a list of three key points our door experts want you to know when ordering a double door.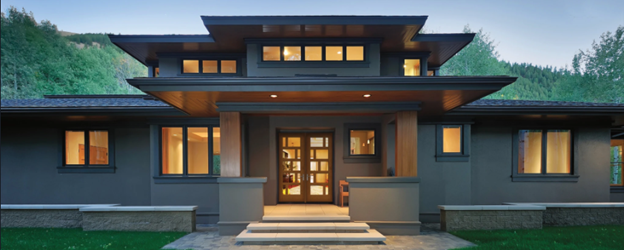 "Hello, my name is"
When talking about double doors, the industry uses varying phrases to describe types of double door configurations. The types are primarily classified and determined by the number of active panels. The term "Patio Door" refers to a two or three panel unit with one active door. It also has a threshold with an integral screen track. A "French Door" and a "Double Door" are interchangeable terms. When using these terms, we are referring to a two-panel door where both panels are operable. One is the primary door panel and the other can open by pulling the pins on the astragal.
1. Direction Makes a Difference
For best performance, double doors should be installed using entry alcoves or large soffit overhangs to protect it from exposure. If the entryway does not have a significant overhang, the direction in which the door faces is critical when determining added products that offer protection from the elements, especially in double doors.
Which direction does your door face? If the unit is facing North, West, or an open field, we recommend adding a rain deflector to the unit. The rain deflector is installed on the exterior side of the door, just above the bottom sweep. When precipitation finds it's way to the bottom of your door, the rain deflector diverts the water away from the bottom seal and prevents it from going underneath the door. A rain guard is also used to repel moisture, but it is used on doors with an outswing. It is installed at the top of the exterior side of the door and deflects water that finds its way near the door and jamb.

Water infiltration is a primary concern for most, but we also recommend Low-E glass on units that face the South and West for added energy efficiency. In cold weather, Low-E glass can help reduce the loss of heat by reflecting the heat back inside the home. In warm weather, Low-E glass reflects the sun's rays off the glass, helping to keep the interior of the home cool. Overall, units that face the East are found to be the least troublesome when it comes to water and sun infiltration.
For added security, sill pans are recommended on all door types. Sill pans sit beneath the sill and add another layer of protection to keep moisture away from the subfloor. They protect your flooring by catching and draining water in the event of infiltration.
2. Hardware is the Hero
It is highly recommended by Palmer-Donavin and Therma-Tru that multi-point locking systems (MPLS) are used on double fiberglass doors. A multi-point locking system engages the door and frame at three points from top to bottom, helping to preserve the weatherstrip's seal even under wind pressure. It offers more security, keeps the doors closed, and prevents shaking during everyday use. Mike Ruoff, a Palmer-Donavin door expert, explains, "From the top of an 8 ft. standard door to the center strike is 5 feet, and there's nothing structurally there to help secure and keep that door closed unless you have the multi-point locking system."
There are two multi-point locking system options. Grip-Style handlesets offer an intuitive approach with a simple 90-degree twist of the thumbturn (interior), or a key (exterior), to engage the door frame at three points. A deadbolt is also located above the handleset. This style, however, cannot be used on door systems with an astragal. Lever-Style handlesets require an upward turn of the handle to engage all three points. Both styles include an integrated mishandling device that protects the door and frame from accidental damage. MPLS is not recommended for steel doors.
3. Installation is Critical
Door expert and Palmer-Donavin Representative, Scott Marshall, shared, "Double doors are twice as nice, but they are twice as difficult to set. Proper installation of a double door is critical because if they are not installed properly, they are more likely to leak." When planning to install a double door, we recommend viewing Therma-Tru installation resources. All door units should be installed properly and never through the brickmould. When installed incorrectly, you risk the door unit to be out of plumb and square. If the jambs are not in the same plane, problems will arise.
One way to ensure a proper installation on all doors is with the use of Tru-Loc Anchors – available for order at Palmer-Donavin. Tru-Loc brackets are attached to the outer frames during production, and the L-shaped Angles, that ship loose with the door, interlock with the bracket during the install. Watch how it works in this video. Tru-Loc Anchors effectively hold the unit in position without damaging the jambs or brickmould. This will increase the longevity of proper operation and function.
Double doors add character and value to your home, and we want to be sure the entryway is enjoyed for its beauty and functionality. So, when placing your order, we hope you consider adding water protection such as a rain deflector, rain guard, and sill pan. We also want to be sure your door is functional and secure, so opting for a multi-point locking system is crucial. And, while you should always use an experienced installer, we know adding Tru-Loc Anchors to your door will be helpful to ensure a proper installation. If you have any other questions about your double door, contact us and our door experts will be able to help.
Back to All