Hartville Hardware & Lumber Improves Efficiency with Connect®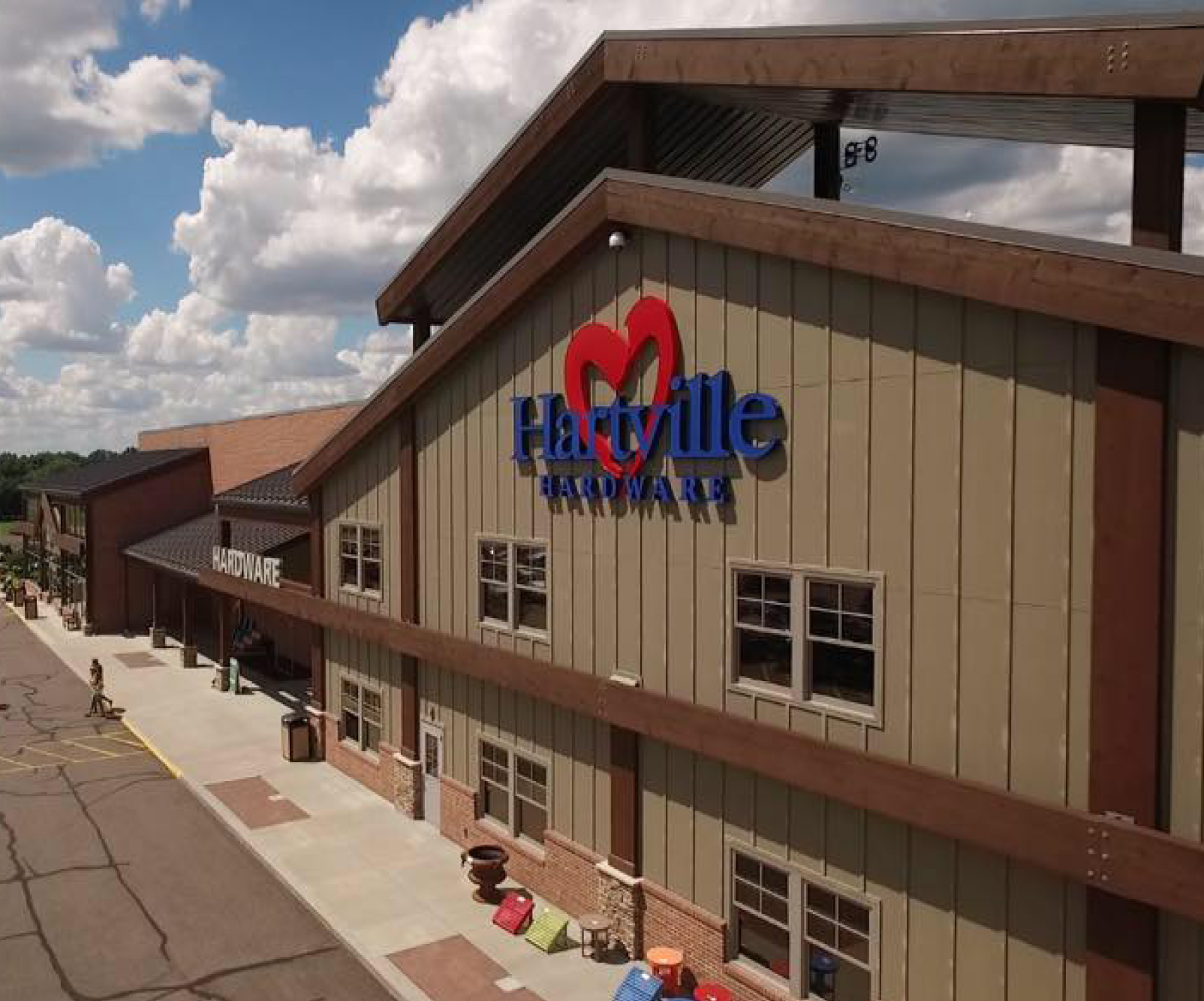 About the Dealer
Hartville Hardware & Lumber is a specialty dealer of building materials that offers a one-stop shop for design inspiration and premium materials for professional and retail customers in Hartville, Ohio, near Akron. Over the years, the business has evolved from a small-town hardware store to the largest independent hardware store in the nation. They are celebrating 50 years in business this year.
The Challenge
Hartville Hardware & Lumber has a fast-paced retail environment where customers expect answers immediately. If the sales team is not able to provide quick answers, they risk that customer going somewhere else and making their purchase from a competitor.
The Solution
Connect, an e-commerce platform, is designed to make the quoting, ordering, and tracking processes easy and convenient for Dealers and their customers. The site features helpful product information necessary for working with customers on projects. Cody Miller, Lumber & Building Materials Divisional Merchandise Manager at Hartville Hardware & Lumber, said, "People need answers right away and we are able to do that with Connect."
Outcome
Cody Miller uses Connect every day for its ease of use and ability to see product availability and pricing. He said, "We navigate the site daily when we are working with customers. It has been invaluable for us and our customers to be able to see the product, pricing, and the ability to build a quote on the spot."
Connect hosts many building material options and resources Dealers can offer to their customers. Cody added, "Whenever we are sourcing an item, we always look on Connect first. We can quickly search for an item while on the phone with a customer rather than having to call the customer back. This is especially helpful after hours and on the weekends."
A particularly helpful feature for Cody and the sales team is the capability to see inventory availability on the site. With the volatility in the building materials market, availability and lead times have become especially sensitive. At Hartville Hardware & Lumber, they also use the sell price feature when working with customers, so they can quickly share the selling price through the selection process while maintaining their margins and hiding their costs.
For prompt search results on Connect, Dealers can also add custom part numbers to products. The team at Hartville Hardware & Lumber loaded their system's SKU numbers into respective product descriptions in Connect, so it is easy for their team to search Connect using their SKU numbers. Cody added, "It is helpful to our sales team when they are searching for a product. If they see it has a custom part number, they can easily identify that product is one we have in stock. The custom part numbers also show on our confirmations which is helpful when creating purchase orders."
Connect has a feature for Dealers to create and share custom quotes. Cody shared, "Whenever we run an order or quote through Connect, it has made us more efficient with that transaction. We can get a quote to a customer very fast and simple and the new Estimating Tool feature has only added to that."
When it is time to place the order, Dealers easily submit their order on the site, eliminating the need to submit orders by phone or email. They immediately know if the product is available and what their pricing is with a confirmation. After the delivery, if a return is necessary, Connect is also a resource to start the process. "Nobody likes to deal with returns, but the Return Initiation feature makes it a lot quicker and easier making that process almost painless for both sides," Cody shared.
Dealers frequently track open orders and scheduled deliveries. Order Tracking is accessible and easy with Connect. Cody added, "Order Tracking is easy to navigate, and the chat feature is helpful if we have any questions about an order. When working with a customer, our sales team can open the chat and ask questions about a product while continuing to work with that customer. This eliminates the need to make customers wait while we make a call. This has added to the overall customer experience."
Cody Miller and the team at Hartville Hardware & Lumber highly recommend Connect to other Dealers. Cody urged, "If you use and place orders on Amazon, you can use Connect and it will definitely benefit your team and your business."
Connect was launched by Palmer-Donavin in August of 2018 to create an omnichannel experience and give dealers access to as much information as possible. The features mentioned above are just a few of the many features available on the site. If you are a dealer buying from Palmer-Donavin, check out Connect today or register for an account.
For additional questions on Connect, contact the Palmer-Donavin Marketing Team by Email at 1907@palmerdonavin.com or by SMS Text at 220.800.1907.
Back to All