What's Happening Next in Siding and Trim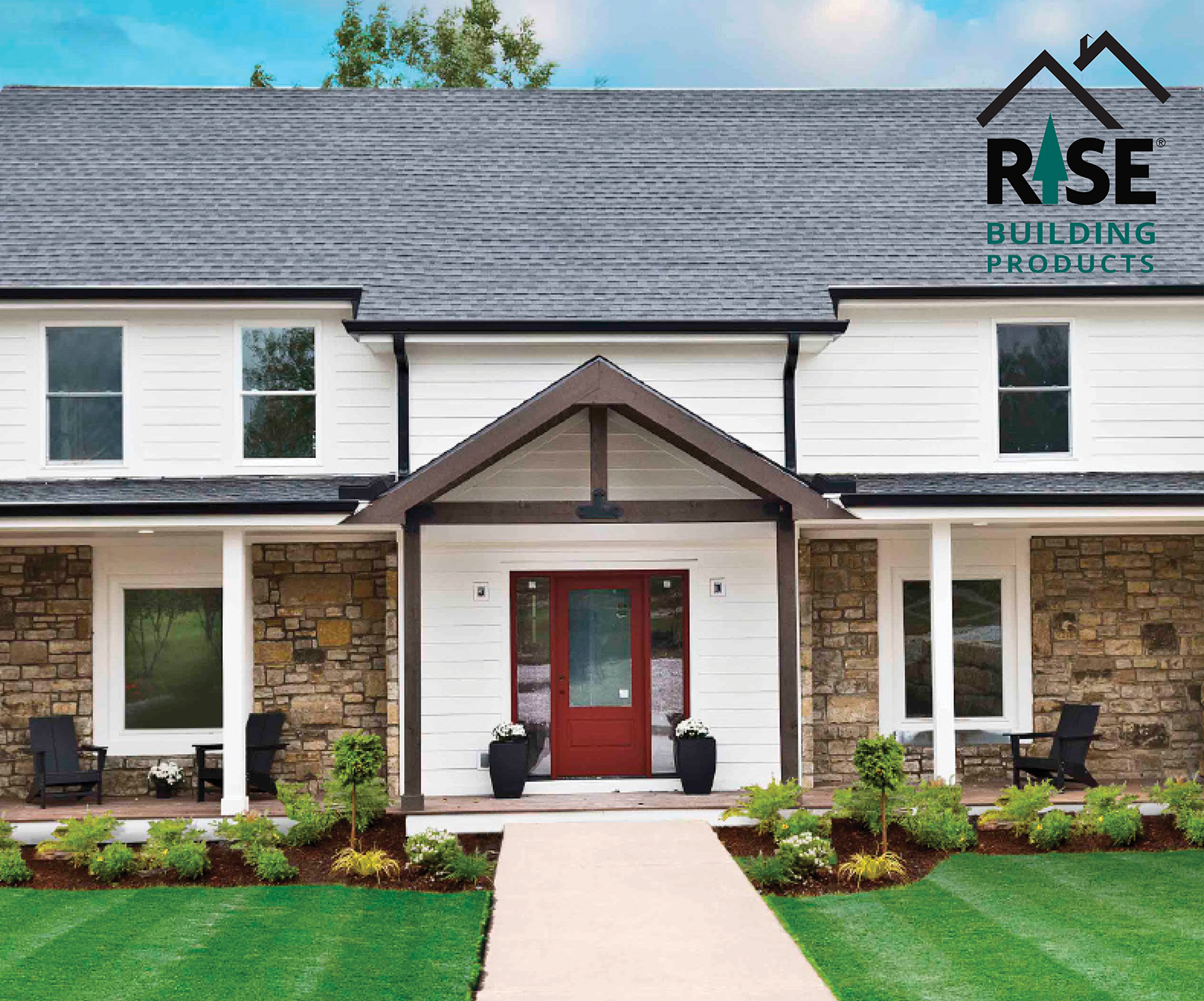 In recent years, we have seen a shift in siding and trim options. You know about fiber-cement, vinyl, and engineered wood, but there's a new category that is changing the way we view exteriors and sustainability. Synthetic products like RISE Siding and Trim, which are made from recycled materials, are not only strong, durable, easy to maintain and install, but they are also winning the hearts of consumers when they realize they are helping to positively impact the world. Their new siding and trim options were created to offer a new alternative that is naturally resistant to insects and moisture due to its inorganic composition, but they are made up of 94% recycled products. You are familiar with using other categories of siding and trim, so why change now? Here is a list of reasons why dealers are now using RISE Siding and Trim.
Withstands the Weather
RISE Siding and Trim are truly unique new synthetic building products that are built to weather the harshest conditions. These products are manufactured using a polyester fiber based technology – RISE® Technology – that delivers the time honored look of natural wood siding with these added benefits:
Cut, fasten, and install like natural wood- no special tools needed
Synthetic composition allows for demanding applications like ground contact
Variety of skus, including 20' lap
American owned, American made with all American raw material suppliers
This product is ideal for the Midwest. With hot summers, cold winters, and moisture throughout the year, it's low expansion and contraction qualities make it a great exterior product for homeowners. RISE offers extremely durable synthetic products that are affordable, aesthetically pleasing, environmentally friendly, and that outperform wood, wood-based, and cement-based products.
It is a great alternative if you typically use fiber-cement but would like a more job site friendly material that doesn't require masks or ventilation equipment to protect the installers. "RISE delivers the durability and performance of modern composites but with installation ease and beauty of natural wood," added Ben Skoog, Vice President of Sales & Marketing for RISE.
Environmental and Tax Benefits
RISE participates in the circular economy, by recycling, and re-purposing synthetic fibers and polymer waste that would otherwise be sent to landfills.
Brian McCormick, Outside Sales Representative for Palmer-Donavin, explained, "Builders may also see an opportunity to gain LEED credits for using RISE products since they are made from recycled materials. LEED stands for Leadership in Energy and Environmental Design. Architects and builders go through testing on this from the US Green building council. Once they have passed the test and are LEED approved, they can start using products that fit in the environmentally safe category. Using a certain amount of green products on a project and getting a LEED qualification can help attract tenants and buyers and can also be used for tax benefits." View more information about how RISE can help builders participate in green programs.
Installation Ease
"If the install team has never used the product, it's not going to be a problem," said Joe Biss, Director of Sales for RISE Building Products. "Installation is like cement board and OSB products. Plus, it's a synthetic product so you see more benefits. It is impervious to water and insects. But unlike other synthetic siding, there's not a difficult installation process. Installers can use the same woodworking tools that they're used to. The product is also non-toxic, so they don't have to wear a mask in the field when they're cutting."

Joe added, "It comes in 20 ft. lengths, which means less butt joints than competitive products. Plus, you gain 40% more coverage with RISE when compared to installing 12 ft. boards and 24% when compared to 16 ft. boards."
With RISE Siding, the contractor and homeowner will be happy to know the product can come into contact with the ground. "Most trim products do not do well around moisture," Brian McCormick explained. "Wrapping post and trimming out the base plate on the home can be difficult if it comes close to the ground or concrete. Unfortunately, setting hardboard or fiber-cement trim board on the dirt around the house will create an environment where the product will easily begin to rot. And, while PVC materials also can touch the ground, they are very expensive. Most trim companies ask for a 1-inch gap between the ground surface and the trim, which is very unsightly. This is a great aspect of RISE Siding."
Brady Conner, Outside Sales Representative for Palmer-Donavin, added, "I personally really like the workability of the product. When doing a mock install, we tried to get the nail gun to blow out the edges and it just wouldn't. We also tried lowering the air pressure on the nail gun, having to hand hammer the nail in as hard as possible, and it did nothing to the face of the plank. This is the product to use in place of hardboard or fiber-cement. It can be similar in cost, but it is easier to install and it's not a directional plank."
Beautifully Finished
The dense and durable wood replacement products are truly beautiful. All boards are painted with high-performance products from leading national paint companies, and heat cured in state-of-the-art ovens. "With the trim being painted already it saves a step for the contractor which is huge," shared Brian McCormick. "Time savings on a jobsite equals big dollars. Typically, painted white material would have a larger price gap between primed and painted white, but the gap with RISE products is minimal. Contractors will see this as a time savings and a material cost savings. Plus, RISE Trim is very cost effective versus other trim options on the market today, which makes it an overall great value."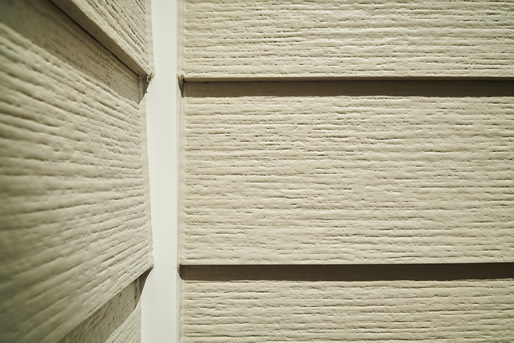 So, why are dealers using synthetic siding and trim?
"Ease of install, color offerings, wood grain pattern, and sustainability of the product," Brady Conner shared. "This was a perfect time for my dealer to try out a new product for our application, and the contractor was open to new ideas and products, too. He particularly liked the 20 ft. board lengths, and the fact that one contractor could install the product with some gecko gauges. I believe once contractors begin to use this product, we will see dealers asking for the product again."
Give RISE Siding and Trim a try. It's a great product you, contractors, and homeowners can all feel good about. All ten colors of RISE Siding are now in stock at Palmer-Donavin along with primed siding to be painted in the field and 4/4 and 5/4 trim available in primed and Porcelain White. Check out our stock sell sheet to learn more. If you are a dealer that buys through Palmer-Donavin, check out RISE Siding & Trim on Connect.
Back to All