Feel at Ease During a Renovation with this Simple Tool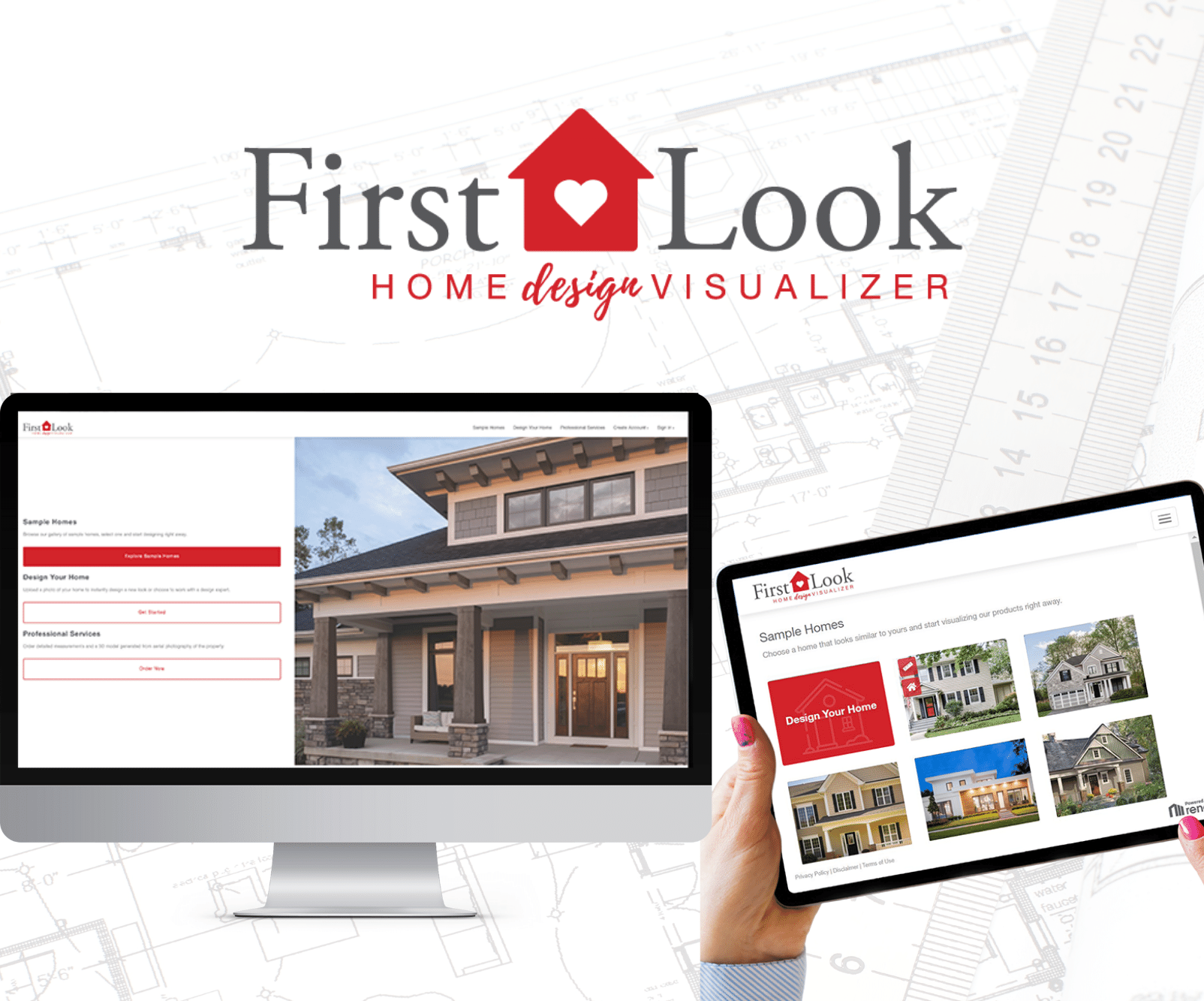 Projects and renovations can leave you feeling overwhelmed with managing products, quotes, and homeowner expectations. With the proper tools, it can be a much more manageable process. To eliminate the possibility of miscalculated quotes and any product misunderstandings, we recommend the use of a single tool that will help everyone feel at ease – the First Look Home Design Visualizer.
Get a Realistic Image of New Products on the Home
When it comes to the buying process, there is a gap between seeing the product in a catalog to visualizing it on the exterior of a home. Remove that guesswork and offer your team and customers a visualizer tool that can give a realistic preview of the exterior products of interest directly on the home or building.
Getting Started is Fast
There's no need to set up an account or learn a new system. Simply go to firstlook.palmerdonavin.com and select to submit a photo or choose from a number of stock photos. Then begin adding new product to the photo. Using the First Look Home Design Visualizer will allow you and your customer to play with different textures, colors, and patterns to decide what their home style is. This will set the proper expectation for the homeowner on how the project is going to turn out.
Leverage Design Services
Your time is a valuable thing. First Look Visualizer Design Services helps prepare your images, so you can focus on delivering exceptional quality and service to homeowners. If you know the products you'd like to see, but you do not want to create the images on your own, no problem. Within the site, click Design Your Home and you can let our expert designers custom-prepare your image for the most realistic visualization experience. Submit photos with your project details and a designer will prepare the images with a beautiful ­representation of the new product(s) shown on the home. When it's complete, you will receive a link to review the images. You can share this service with your customers or create inspiration photos for them while submitting multiple palettes and products to present to the homeowner. ­­In just 2-3 business days, get to a final product selection and provide a premium experience for your client.

Easily Determine How Much Product is Needed
When it comes time to make a product purchase, there is a professional service within the visualizer that helps with determining how much product is needed. EagleView is a service available that will give a detailed report of the dimensions of the entire exterior of the home. Your roofing and siding installation jobs will benefit from EagleView's highly accurate property measurements. You and your contractors will bid more successfully and plan more efficiently using its precise property data. The process is easy and accessible on any device. For this service, select Professional Services, and you will be prompted to enter the property address. Type in the address, and then select if you would like a 3D model and measurements for the roof only or the full property. Within 2-3 business days, you will receive an accurate and detailed report in your email.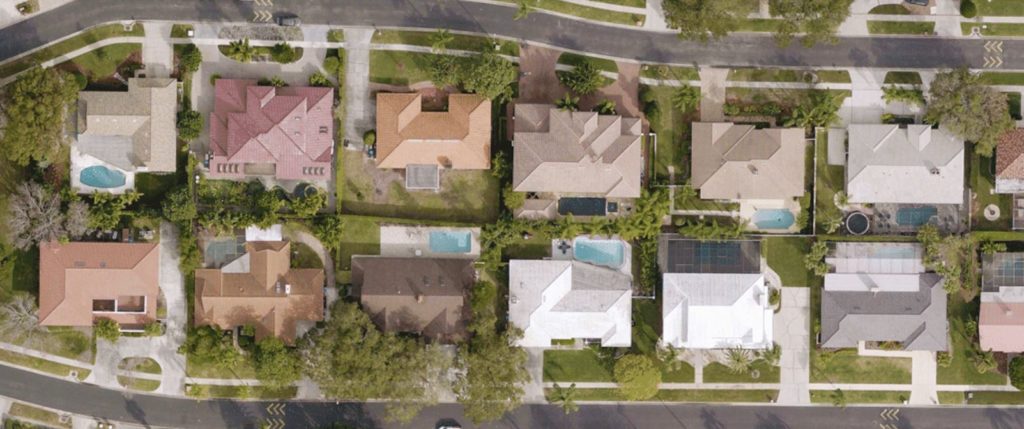 Quote and Order on Connect
When you have dimensions, and a list of the product names and colors, the job is ready for order. The First Look Home Design Visualizer was designed to feature all products that are available for order from Palmer-Donavin. You can create a custom quote for the project in Connect and continue to place the order through the site or with our Customer Service Team. You have access to current stock levels on each product as well so you are able to then give your customer a realistic delivery date.
Offer this Sales Tool for Your Team and Customers
Using this tool is great for all steps of the journey. It's great to let the homeowner know they can view all the products available to them while they are getting inspiration for their own home. Plus, this gives your homeowners an easy way to communicate their ideas to your sales team beyond swatches and samples. With the First Look Visualizer, you won't leave anything to the imagination. If you have any further questions about the processes or how to use the visualizer, please contact us or your Outside Sales Representative for more information.
Back to All