The Versatile Product People Can't Stop Talking About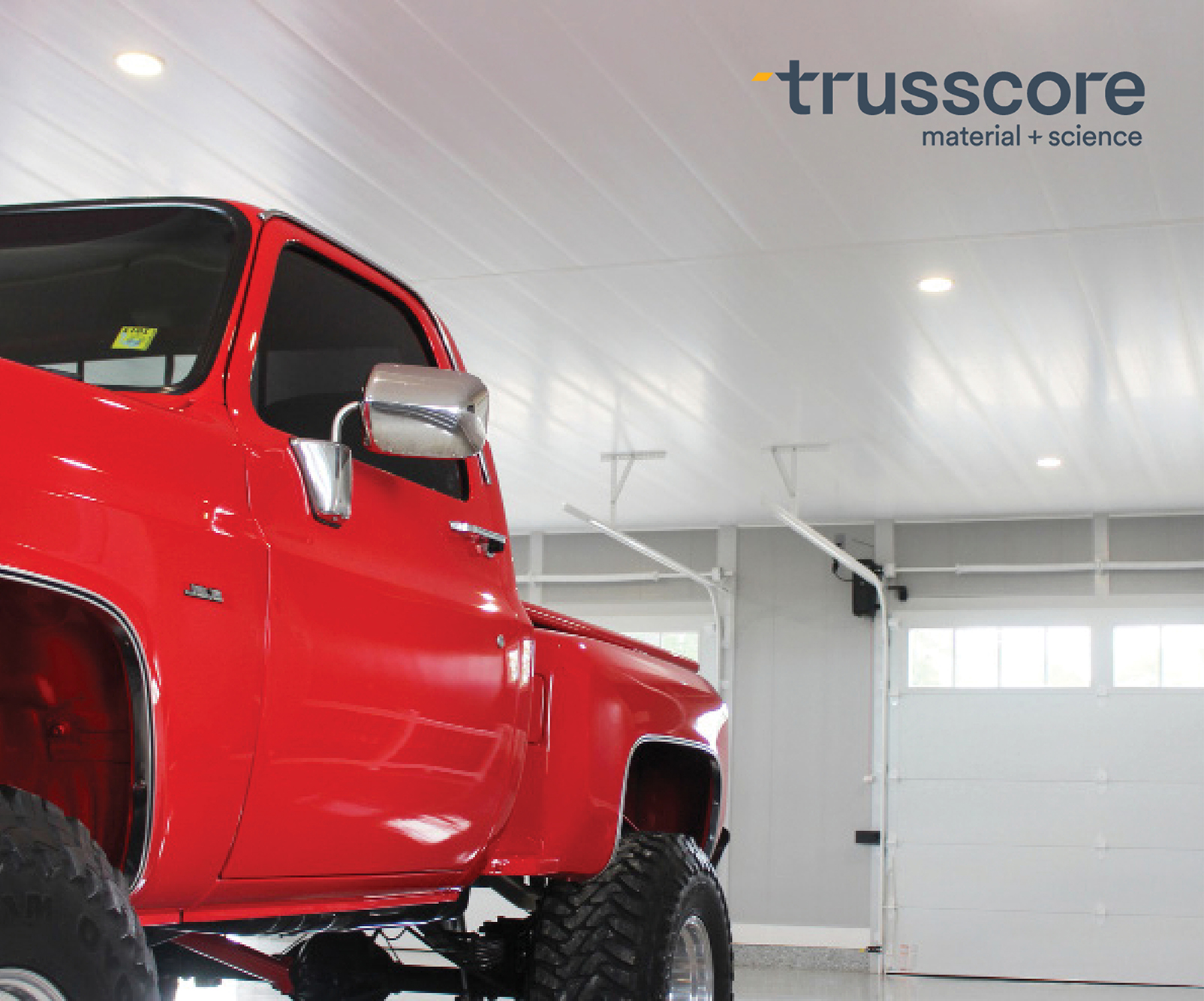 We all want to be in the know, and there is a product on the market that is growing rapidly that you may not have tapped into yet. It's versatile, structural, meets testing requirements, and is being used in numerous applications. When we spoke with Tony Eich, our Outside Sales Representative in Michigan, we got the inside detail on why Trusscore products have become so successful for his dealers. Let us introduce you to Trusscore products and why you may consider one as a solution on your next project.
A Simple Product with Few Limitations
We can all agree the most common wall covering product is drywall, without question. It is typically installed without even considering another wall system. Trusscore; however, introduced to us a newer wall system that can be installed faster and more easily than traditional drywall. Trusscore Wall&CeilingBoard is extremely lightweight, cost effective, and only one person is needed to install it. Once screwed into place, you don't have to tape, mud, wait for it to dry, sand, prime or paint. It installs with screws and a simple tongue and groove connection system that you can install quickly.
"The product is very simple and straightforward," Tony said. "While I was first learning about it, I would ask a lot of technical questions as far as the warranty, dos, and don'ts, etc. What I learned is, Trusscore doesn't have much fine print and I found comfort in that. In almost every conversation I've had with installers, the answer I can usually give them is yes."
Chris Marshall, VP of Marketing at Trusscore, shared, "After decades of drywall being the default building material for interior walls and ceilings, everyone from homeowners to contractors to architects have noticed its downsides and are looking for alternatives that are durable, easy to install, and environmentally friendly. Trusscore Wall&CeilingBoard checks every box — and then some — for buyers and builders in residential, commercial, and agricultural spaces. Trusscore Wall&CeilingBoard is a great alternative to drywall in many applications."
"I can sell Trusscore with confidence, and so can our Dealers. We stock it well; it performs as advertised, and we get great support from the Trusscore team. It doesn't take long to become familiar with the product due to the simplicity. I often joke about it, but the reality is there are very few limitations on where the product can be used.
Easy to Work with and Environmentally Friendly
It's surprising that an estimated 75% of drywall ends up in landfills, where it makes up 25% to 40% of the national solid waste stream. Once it reaches landfill, drywall decomposes and produces smelly and potentially lethal hydrogen sulfide gas. It can also leach dangerous sulfates into the groundwater supply.
We like that Trusscore Wall&CeilingBoard is sustainable and environmentally friendly. It is made from PVC, which is long-lasting and has a lower carbon manufacturing footprint than glass or metal. The pre-finished panels are 40% lighter than drywall and install up to four times faster. They're scratch, dent, damage, and water resistant. And they're 100% recyclable, so they won't end up in the landfill at the end of their lifecycle. They can also be reground and reused in the manufacturing process.
A Product for Everyone
Dealers who sell Trusscore realized quickly that the product's target audience includes a wide range of clients. "We originally targeted customers that do well in the Agricultural and pole barn segments of the business," Tony explained. "Trusscore was originally labeled and branded as a product to replace steel liner panel, which would ultimately rust and dent. However, the real growth of the product occurred when we realized the opportunities in other areas such as kitchens, car washes, clean rooms, various commercial jobs, and drywall replacement."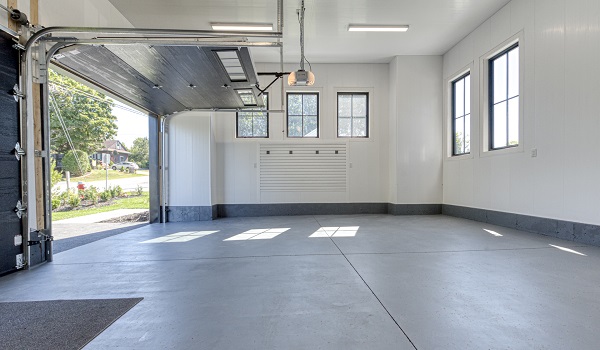 Another great attribute that we don't want you to overlook is its testing information. "Our customers love that Trusscore meets or exceeds any test imaginable," Tony shared. "Buyers find comfort in the fact that if testing results or reports are required on a job, the box is checked. Sometimes I get phone calls from someone on a committee with the local city or an architect and I can provide them any information they wish to see as far as how the product performs."
Successful Applications for Trusscore
Our partners that have been successful are the ones that see the niche for their customers. Tony explained, "That niche might be someone who has installed FRP for years and now we are trying to save them a significant amount of labor time. It might be someone who needs a Class A fire-rated product on a commercial job with quick and easy access. It might be someone looking to organize a garage, or just needs something that is easy to clean without worrying about what the water will do to the substrate long-term."
From a project perspective, we know FRP and drywall can seem be a familiar favorite, but they simply do not equal quality. Trusscore Wall&CeilingBoard is great for many applications and here are five quick reasons why:
Lightweight and easy to handle and cut: it is an integrated, PVC-based, wall paneling system. Unlike FRP and drywall, it does not require additional materials or create a mess. Panels come ready to install with a few screws and a simple tongue and groove system where fasteners are hidden for a clean finish.
Easy to install with just one person: Trusscore Wall&CeilingBoard requires less labor than FRP and drywall and installs 2 to 4 times as fast. It's lightweight, easy to handle, and very installation-friendly – with just one person needed to install it. Factor in material and labor, and it's clear why Trusscore Wall&CeilingBoard is disrupting the construction industry, delivering a superior solution to FRP and drywall for far less money.
33% lower installed cost
100% recyclable
Built to last a lifetime
We are excited about this product and all the ways you can use it. Tony explained, "When Palmer-Donavin expanded into Michigan, I was hesitant about bringing Trusscore products to our dealers. However, here we are, a few years later, and Trusscore has become one of our biggest success stories in the state." We wanted to share this easy and versatile product with you so you could share it as option for residential and manufacturing applications. We invite you to contact us to learn more.
Back to All